Go back
The name refers to a clay based ceramic (which means baked earth in Italian) that has been used for centuries as a building material. Although terracotta is associated with interiors or spaces with a rustic character, today it is a perfect color to paint the walls of any space, be it rustic or even minimalist. We also can find many furniture, rugs, lamps and different decorative items in this beautiful color.
There are many shades of terracotta , but in order to clearly differentiate them and have a reference, we can divide them into three shades: Standard, midtones and soft tones. All of them are also available with their different shades. Some of them lean towards the spectrum of browns, creating more brownish terracotta tones, and others lean towards the spectrum of reds, resulting in more vivid or pinkish terracotta.
It is a color with great strength and presence, therefore it is advisable to combine it with other tones, colors or materials that soften it. It may well be lighter terracotta tones, creating a monochromatic palette, wood, cold tones such as green or blue that complement each other very well, the entire range of soft earth or sand tones and, of course, neutrals, achieving a harmonious palette.
We love to create monochoromatic palettes for our different spaces, using different pieces, furniture and antiques. However, we want to share with you some combinations and contrasts that we consider delightful:
Terracotta and dusty pink: A very trendy combination, with a modern, elegant and feminine result. A tone-on-tone combination ideal for those who love to furnish playing with shades. Beige and white are the most appropriate neutral tones to give light to this combination.
Terracotta and grey: The result of combining these two colors is very contemporary and elegant, perhaps easier to dose than others. Terracotta matches well with dark gray but above all, with a lighter gray for a more sober, elegant and luminous effect. In this case, terracotta helps to warm a cold color like gray.
Terracotta and blue: A combination perhaps a bit more difficult but very chic, which reminds us of the atmosphere of Moroccan houses and riads. The terracotta helps to warm a cold color like blue and you get an interesting graphic effect that plays with contrasts. A combination very nice, elegant and modern.
Terracotta and green: Take the color back to its origin as plants pot, is perfect for spaces full of plants and light, it can be both exterior and interior. We are sure that it will create an environment full of peace and tranquility.
This is it! Now you know the history and origin of Terracotta color and the use and some combinations you can apply in your little projects at home, its time for you to choose wisely the pieces for every space.
If you need a little more inspiration, go to our web page. All our beautiful antiques awaits you!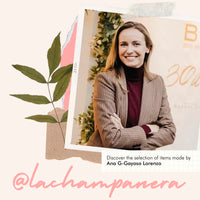 Most popular
Go back