Go back
ROTHKO AND THE BEAUTY OF COLOR
We love spaces with color and personality. Colors have the ability to convey feelings and make you feel a certain way, if you let them! Rothko is the master of this feeling and has been a great inspiration for us, as we share his passion for color.
For those of you who may not know him, he was a painter born in Russia who lived in the USA until his death in 1970. He's considered one of the maximum representatives of the American abstract expressionism. Through his large works, he tried to express the most basic universal emotions, and for many he succeeded. In a famous conversation he had in 1957 with writer Selden Rodman, he described his art: 

"I'm not an abstractionist... I'm not interested in the relationship of color to form or anything else ... I'm interested only in expressing basic human emotions - tragedy, ecstasy, and so on. And the fact that a lot of people break down and cry when confronted with my pictures shows that I can communicate those basic human emotions... The people who weep before my pictures are having the same religious experience I had when I painted them. And if you are moved only by their color relationship, then you miss the point. "

In order to really appreciate one of his masterpieces, they must be seen in person, Rothko recommended seeing them at a distance of 45cm (normally in a museum they will not let us get that close) but what he wanted was for the viewer to isolate himself from his environment and manage to get inside almost literally of the frame, which is kind of possible thanks to their large size.

He mixed the tones personally, on raw canvas and without a background layer. First he applied a layer of pigments that he fixed with glue, on that base the spectral game began: different layers so diluted that the pigment particles hardly adhered to the primary three-dimensional surface.  

The technique used by the artist is called "Colour filed painting" is applied to the work of abstract painters working in the 50's and 60's characterized by large areas of a more or less flat single color. He exhausted the entire chromatic scale in harmonious combinations that went from reds, oranges and yellows to blues, purples, greens and magentas. His last paintings had darker colors, it is said that it was the representation of his state of mind, his last years were complicated on a personal level and he ended up committing suicide. 

Rothko has his place as one of the most important painters of post World War II modernism, his "mature" paintings went beyond pure abstraction, limiting himself to expressing emotion, tragedy, ecstasy, the mystique of destiny, mystery and shadow.

Today, his work can be found in the collections of The Guggenheim, The Museum of Modern Art in New York, The Tate Gallery in London, The National Gallery of Art in Washington D.C., Museum Ludwing in Germany, among others. Rothko's paintings are worth admiring, do not miss the opportunity to go see them!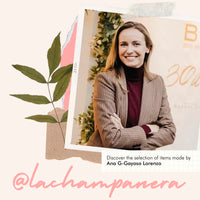 Most popular
Go back