Go back
PERFECT LIVING ROOM COLLECTION
If there's one place at home where we all spend a lot of time is the living room. Watching TV, hanging out with family, entertaining…it all happens in there! It goes without saying that getting your living room decor right is essential, and we're here to answer to the big dilemma: "How do I start?"

You might be overwhelmed with putting all the pieces together to make a harmonious and appealing whole. You have to consider paint colors for the walls, what kind of furniture you already have and what you need, and how to arrange and accessorize it. But the first thing to figure out about yourself is what your decoration style is.

You now we love the combination of delicate antiques with modern pieces, here you have our new collection, with some of the pieces you will love to have on your living room!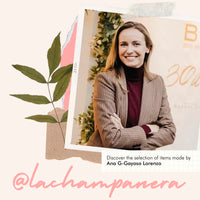 Most popular
Go back