Go back
'Italian-made' is a stamp of origin. That reputation goes back many, many years ago. Italian design has led the way in the world of fashion and interiors for centuries, and as a result, the country has become well-known for its design prowess and unparalleled craftmanship.
For centuries, Italian furniture has held it's own in the design world. It has a worldwide appeal that has made it one of the most popular furniture designs around the globe. It has a classical style that is quite ornate yet informal and charming. The designs of Italian furniture were born from a passionate interest in the sculpture, fine arts and antique architecture of ancient Rome that began during the 15th century.
In Italy, furniture design is a skilled trade that has been passed down for hundreds of years from one generation to the next. While the styles have changed over the centuries, the quality of the workmanship has remained some of the highest in the world. While all of the styles of Italian furniture have been highly prized, the most popular styles are the Classic, Tuscan, Renaissance and modern contemporary.
There are several reasons for the enormous popularity of Italian furniture. The high quality craftsmanship produces pieces that are strong and sturdy. And, the intense focus that Italian furniture designers place on even the smallest details make each piece a work of art. Each piece carries a little piece of history from ancient times into today's modern world. But, the main reason that it is so popular is simply because the designs are so elegant and beautiful.
Their pieces will last the test of time and can be passed down through the generations. The materials used will be premium stock, from the woods to the fabrics and the craftmanship will be perfect. Here you have some of our Italian pieces!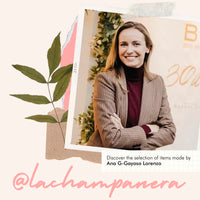 Most popular
Go back