Go back
The Family Room symbolizes love. Being the first room you normally go when you enter your home, it is usually decorated with the things the family loves the most – paintings, pictures, accessories, ornaments… As a receiving room for visitors, it basically sets the mood of the home and reflects the personality of its owners. It is also the space where family members spend time together to relax, share stories, and create memories.
In the years following the Second World War, new spaces were created to accommodate activities unsuited to a formal living room or parlour, among them, the family room, outfitted with a television and with furniture that could actually be used by children, an informal place where people could relax and spread out.
This space serves a similar function in the home to a living room: it's a gathering place for everyone to convene and relax together at the end of the day. That said, there are some differences. Family rooms are more relaxed spaces, and tend to be more kid-friendly.
Having a stylish and elevated Family Room is everyone's dream! Here you have some decor items from our collection that will help you:
Family time happens more easily when you have a place where you can all spend time together, take advantage of this time at home by creating good memories in a Family Room decorated by you with this wonderful antiques!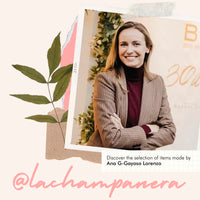 Most popular
Go back