Go back
CRAFTY IDEAS FOR LITTLE ONES
The situation we are experiencing is like no other we have experienced and it has been difficult for everyone. But, one thing we can highlight from all this is that we have had the opportunity to spend more time at home with our families.
Crafting is not only an exciting way for little ones to express themselves, but a lovely excuse for moments of family bonding. Have a loved one you can't see this season? These crafts make beautiful, thoughtful, and easily mailable gifts. There's so much to be inspired by in autumn, and we're especially fond of activities that connect us to nature with tools found right at home.
 Trips to the park, playdates, and other adventures are limited, and let's face it – finding ways to have fun at home is hard. So, it's time to get creative. Or, we should say, crafty. Here you have some wonderful ideas:
Pressed Flowers
Start by taking the crew on a tour of your backyard. Pick flowers from the garden or wildflowers in the grass, or gather leaves and other botanical finds. (Wilted flowers from indoor bouquets work too!)
After you've collected your fleurs, gently place them between two paper towels. Using a baking dish or flat microwave-safe pan to press them down, microwave in 15-second increments. Repeat until they have delicately dried out, leaving no moisture. (If you'd like to avoid the microwave, you can press the old-fashioned way in the pages of heavy books and let the flowers dry out over the course of a couple weeks.)
Once the petals have been pressed, the creativity begins! Insert them into old photo albums or scrapbooks, glue them to construction paper to create beautiful scenes, or preserve them between contact paper (or laminate) for a memory sure to last.
Fruit & Vegetable "Stamping"
"Eat your veggies!" You're probably more than used to this line, which may be second-most-frequent only to "Don't play with your food!" But for this craft, you'll have to make an exception.
Collect the ends of fruits and veggies that you don't typically eat, or any leftovers from yesterday's dinner. If they're not already cut, slice into easy-to-hold pieces with one flat side. Voilà, biodegradable produce stamps! Using non-toxic tempera or acrylic paint, have your little one dip the veggies and "stamp" onto construction paper or newspaper. The results: delicious.
Egg Carton creations
We love finding ways to use recycled items, turning would-be-trash into treasures to be cherished for years to come. Flexible and forgiving, egg cartons are one of the easiest recyclables to fold, cut, and use for building (versus, for instance, stiff cardboard).
Use egg cartons to create adorable animals with your sons. With a hot glue gun, you can make almost any critter or toy imaginable – think reptiles, trucks, butterflies, or birds. After the carton has been folded, glued, and dried into your desired design, it's time to paint! Have some googly eyes? Glue them on! Feathers? Add those too! What about some string? Now you have a mask – let the masquerade party begin.
Special Cards
Let your artists paint, draw, or doodle their own creations for you, their grandma, their aunt, and every mama doing double (or triple) duty right now. Don't forget an important last step: Hang on the fridge for all to admire. Happy Crafting!
We are sure this guide will help you entertain your children and make this time at home a unique and wonderful experience. Be patient, we hope all this will end soon!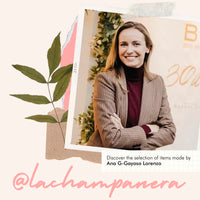 Most popular
Go back